iLizarov
Our own brand comprehensive system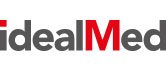 Ideal Med distribute our own branded Ilizarov system and have the most comprehensive range available today. As you would expect from a company committed to meeting our customer's needs, we offer a full range of stainless steel products including rings in all sizes.
In addition, we replicate this full range in low weight titanium which has proven to be beneficial, especially for children or specialist treatment of patients with fragility fractures. There is a choice of carbon fibre rings for excellent radiolucency, optomising x ray analysis.
Double-holed aluminium rings are our most popular offering. The double hole configuration offers increased wire fixation options over any other ring system. The rings come in a range of anodized colours depending on ring size which proves to be very popular with children and older patients too.
Surgeon Finder
If you would like to find your nearest surgeon please provide us with your postcode
Find a

Surgeon
Join our distribution network
Ideal Med are always looking to partner with innovative brands who have a passion for developing and bringing to market next generation solutions for both patients and surgeons. If you believe you have a product that would be of interest to Ideal Med please do get in contact with us.
Read

More