NuVasive Precice UNYTE
Innovative bone healing solution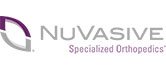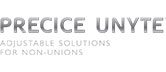 The PRECICE® Intramedullary Limb Lengthening System is a novel adjustable state-of-the-art device that utilises a remote control to non-invasively lengthen the femur or tibia. PRECICE is used to treat long bone abnormalities often the result of acute or chronic fractures.
Benefits
The Adjustable Intramedullary Solution for Fractures
NuVasive Specialized Orthopedics™, a division of NuVasive®, an innovative company focused on developing implantable technology to treat a broad spectrum of spinal and orthopaedic applications, has developed a novel intramedullary implant for at risk long bone fractures. The PRECICE UNYTE Device is an adjustable, state-of-the-art solution that utilises a remote control to noninvasively compress and distract the tibia for managing the consolidation of difficult to treat fractures and non-unions of the long bones.
State-of-the-Art Technology
The key to the NuVasive platform technology is the magnetic interaction between the PRECICE UNYTE Intramedullary (IM) Implant and external remote control. The proprietary technology includes a complex internal gear system remotely activated and controlled by permanent magnets. This technological advancement in compression and distraction allows for precision-controlled movement with the ability to noninvasively customize treatment.
Indications:
Open and closed fracture fixation
Non-unions
Malunions
Pseudarthrosis
Surgeon Finder
If you would like to find your nearest surgeon please provide us with your postcode
Find a

Surgeon
Join our distribution network
Ideal Med are always looking to partner with innovative brands who have a passion for developing and bringing to market next generation solutions for both patients and surgeons. If you believe you have a product that would be of interest to Ideal Med please do get in contact with us.
Read

More