Ortho SUV
Computer-assisted deformity correction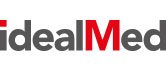 Ortho SUV is an advancement from the principles of the ilizarov Method, that allows for deformity correction and fracture reduction through the utilisation of computer assisted technology.
This software can be used with any rings and the high levels of stability means that good levels of healing can be achieved. As this system enables you to pre plan and navigate, hinge changes are not applicable, allowing this to be carried out in a single step.  Additionally, the software gives you the choice of planning to mechanical or anatomical alignment.
The Ortho SUV has 3 points of fixation as opposed to 6 with other devices. Its unique versatility allows it to be fixed directly to any ring in any hole. It can be utilised as a primary fixator or can be applied at a later stage to any circular frame (such as a traditional Ilizarov) to fine tune deformity correction.
The struts incorporate a novel strut length changing unit which greatly reduces the incidence of having to swap out struts.
Features and Benefits
Struts can be fixed to the ring in three different ways – directly to ring or to plates, either straight or Z plates which are fixed to the ring.
The struts don't have to be fixed on to rings on each side of fracture/osteotomy.
The surgeon chooses where he or she wants the strut to be fixed onto the ring without limitations.
The unique software allows deformity correction to be planned by anatomical or mechanical axis and uses patient's AP and Lateral x-rays.
Due to the ring and strut configuration is has been found to be a much more stable method of fixation.
Surgeon Finder
If you would like to find your nearest surgeon please provide us with your postcode
Find a

Surgeon
Join our distribution network
Ideal Med are always looking to partner with innovative brands who have a passion for developing and bringing to market next generation solutions for both patients and surgeons. If you believe you have a product that would be of interest to Ideal Med please do get in contact with us.
Read

More